WEDDING PHOTOGRAPHY AT AMBERLEY CASTLE, WEST SUSSEX
As a wedding photographer in West Sussex, James has photographed weddings at many different venues and locations throughout Sussex, including the wonderfully romantic wedding venue - Amberley Castle, West Sussex.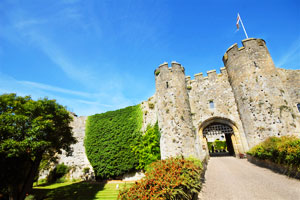 Romantic Wedding Venue in West Sussex

Amberley Castle in the tiny village of Amberley in West Sussex is a beautiful, historic venue dating back to 1100AD. Through the Portcullis and 60 ft curtain walls of Amberley Castle, you will find beautiful landscaped gardens and fine examples of medieval architecture which offer beautifully romantic wedding photography opportunities.

wedding photography home | about | gallery | prices | wedding albums | wedding resources | contact

© 2010 James O'Brien Wedding Photography