WEDDING PHOTOGRAPHY AT PENSHURST PLACE, KENT
As a wedding photographer in KentJames has photographed weddings at many different venues and locations throught the UK and abroad, including the wonderfully romantic wedding venue - Penshurst Place, Kent.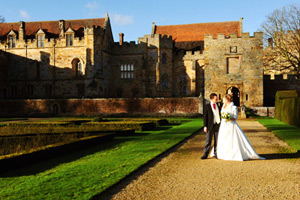 Romantic Wedding Venue in Kent

Set in an area of unspoilt natural beauty, Penshurst Place is a beautiful setting for your wedding. The 14th Century manor house offers historic settings for your photographs and the picturesque formal gardens offer stunning photo opportunities for the bride and groom to capture the romance of the day.